Ahh since i've been discovered i might as well show you all my top secret project from area 51 (my backyard) haha..
Anyways most of you may not know me but i've been on these forums since Nov 03 before i even got my 1st Cordia.
I've purchased heaps of parts from all you forum members, even interstate and thru ebay.
I had alot of problems with my first cordia and always wanted a VR4 engine. But after looking i found a VR4 engine that came with a free car lol.
I ended up purchasing this car which used to belong to Zoran from geelong. Featured on fullboost.
http://www.fullboost.com.au/feature_car ... Id=447&p=1
Pretty quick car.. since then i've just been trying to make her look good.. and adding extra parts.
currently incomplete and haven't driven her for over a year.
FRONTN
Japspec VR4 4G63BT DOHC
Cyclone intake manifold -
Now Galant NA intake
TD05 14B -
Now Evo 7 RS Turbo
450cc injectors -
Now 560cc (Evo
Hybrid copy 600x300x70mm Intercooler - 2" hot/2.5" cold
2.5" Exhaust -
Now 3" with Custom Dump, middle muffler Hiflow Cat, Veilside muffler
Microtech MT8 with Handset -
Now Microtech LT8S
17 x 7" White HR Racing Rims -
Now 17 x 7" Buddyclub P1's +35 offset 215/40 tyres
Monroe Front and rear shocks -
Now Ultima (Don't Ask)
Pedders lowered Springs -
Now lowered King Springs
Turbosmart type 2 BOV -
Now Tomei Plumback
Grumbly strut brace.
Brakes F: Evo 2 calipers, RDA 276mm slotted rotors
Brakes R: TP Magna calipers, RDA 256mm slotted rotors. Maxistop pads all round.
AC Cordia interior
EL Dials
Power windows
Momo Jet Steering wheel
Momo Jet Gear knob
No Stereo yet..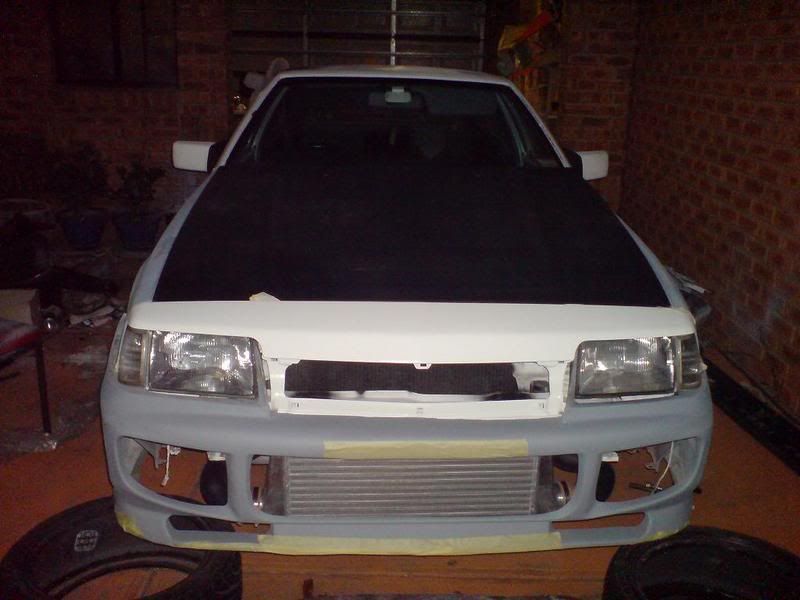 Let me know wat you guys think...
Cheers
Tim
_________________
FRONTN-Cordia GSR

|

Tim

|




|

VR4 4G63BT

|

MicroTech LT8S

|

E7RS 9.8T TD05HR

|

560cc

|

Buddyclub P1

|

White on white

|

|

evo 2 brakes

|


167fwkw @ 8200rpm 400nm (16psi)
PS: Lol @ spell check, it doesn't even know what a "Cordia" is.