I have been looking for an OEM blank key for many months now, this is the only item left as part of the originality of the AC.
All I could find was EBay copies without the name mitsubishi embossed on the key.
So........if you can't get one, make one.
I visited the local wreckers and found 4 original master keys.
Here is the transformation.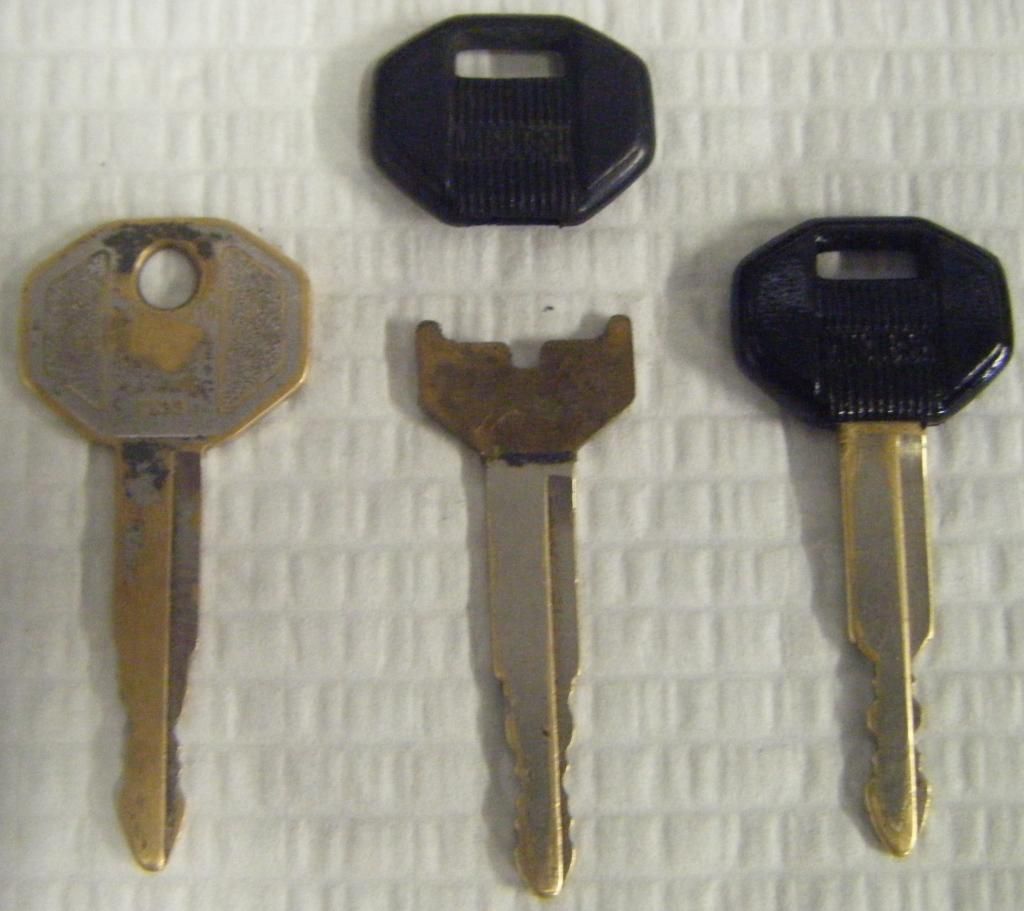 Ok.....the key on the left is a copy from your local store, the centre is the "black" section removed, the last is the finished key.
First get a sharp knife and carefully cut the edge from the bottom to the side on each side, you dont have to cut all the way around.
Grab a small screwdriver and remove the plastic holder.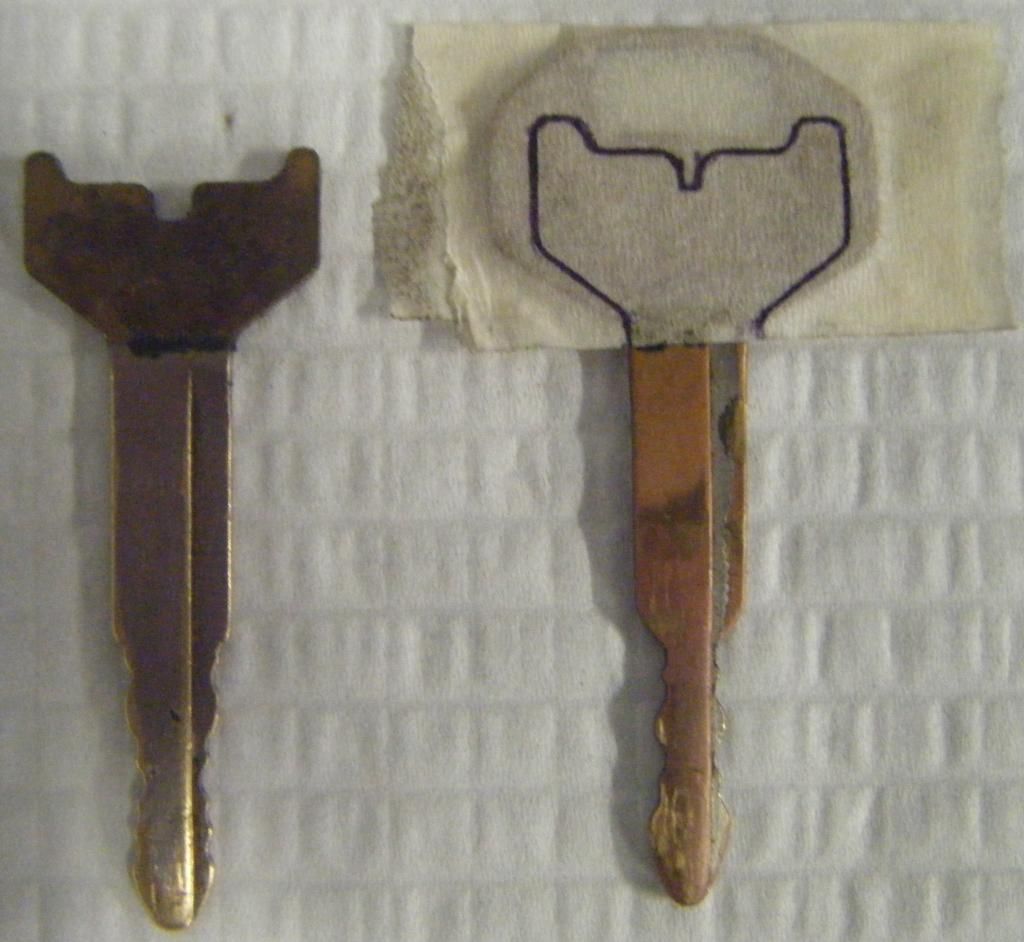 Place the master key over the top of the copied key and trace. (Use some masking tape so you know where to cut)
Cut the key, file down where possible to fit back into housing.
Test fit key, once all is good add just the "glue only" from rapid-fix (this stuff loves plastic/rubber) and hold together with a clamp until dry.
Rub the cut edge with 800 grit paper, quick colour and some clear............voila!.....master key restored........except for the original key master number is not stamped.........oh well.